Melt your stubborn fat, build a lean figure, and feel amazing!
THERE ARE NO CONTRACTS! This is a weekly program.
You'll be shocked at how easy it is to burn fat and get stronger regardless of your age, weight, or fitness level! – Guaranteed results or your money back!
See what kind of results our clients have achieved, and YOU can too
Say "Good-Bye" 👋 To soul-crushing diets, endless hours in the gym, and finally melt away your stubborn fat, increase your confidence, and feel AMAZING!
REGISTER TODAY AND SAVE BIG!
THIS BIG INCENTIVE IS ONLY AVAILABLE TO THE FIRST 18 PEOPLE WHO REGISTER.
Hurry only a few spots left!
Over 98% of the spots are taken
Our Spring Slimdown Program Is An Effective Step-By-Step Fitness Program With Detailed Guidance, Support & Accountability Designed To Get You Massive Results.
WHICH COVERS YOUR FIRST WEEK. THEN $21 WEEKLY FOR UP TO 4 WEEKS.
MONEY BACK GUARANTEED: If you follow this program and you're not completely satisfied with your results, you can request your money back!
Watch what Lisa was able to achieve and you can too
This exact program has already changed THOUSANDS Of Lives! Now it's your turn to join FBBC's Fitness Revolution.
Real results from people just like YOU
We are on a mission to be the best 30 minutes of your day and change your life. No matter if you have 10 pounds to lose or you want to lose 50 pounds or more. THIS IS A PROVEN PROGRAM. Just check out a few of our amazing transformations.
If you are sick and tired of...
When you register for this program, you'll quickly get in great shape with our fun and effective 30-minute workout sessions run by professional coaches who actually care about your results!
What can YOU expect to achieve at the end of the program?
Who the program is for / is not for
Who is this program right for?​
Who is this program *not* right for?​
This program eliminates all the confusion and guesswork out of exercise and nutrition, and makes fitness FUN so you stay motivated enough to lose weight and keep it off… for good.

Unlimited group personal training designed to get you in the best shape of your life!
All you need to do is complete 3 workouts per week. That's is less than 1% of your week! Our 30-minute workouts are full-body workouts that give you everything you need to burn fat, build lean muscle, skyrocket your fitness levels, and elevate your metabolism for up to 48 hours after your workouts.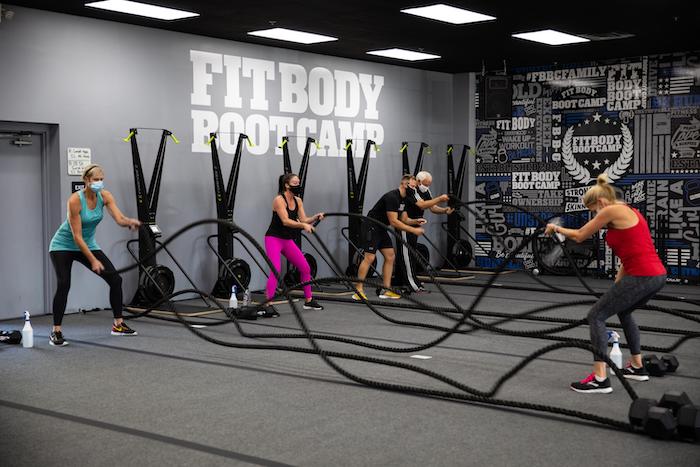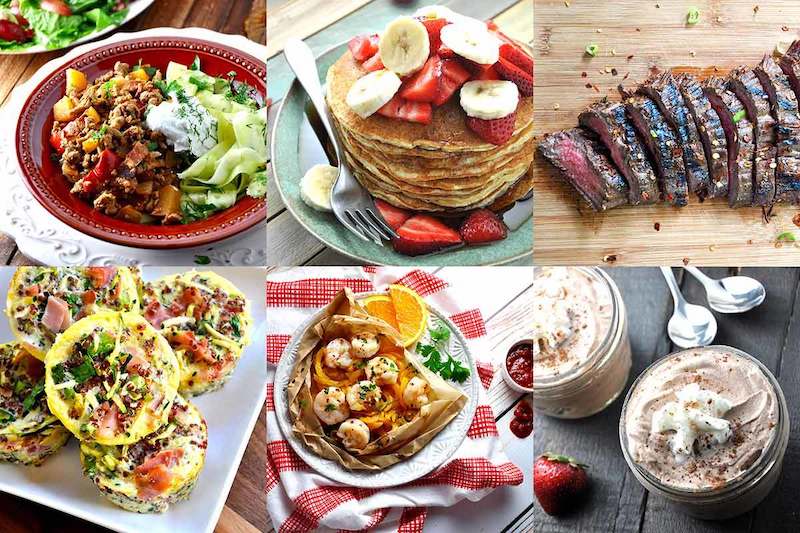 Custom nutrition geared towards helping you burn fat faster! (not a diet)
We design our Fit Body Nutrition System for busy moms and dads that don't have time to spend all day in the kitchen. Our nutrition system removes all the confusion that comes with dieting without sacrificing taste. We do not believe soul-crushing starvation diets. We believe in teaching sustainable fat loss principles.

Motivation, accountability, and support to finally reach your weight loss goals
We provide you everything you need to succeed including assigning you your very own coach who will help guide you every step of the way and hold you accountable via weekly progress reports. The days of trying to lose weight on your own are over. Let's do it as a team!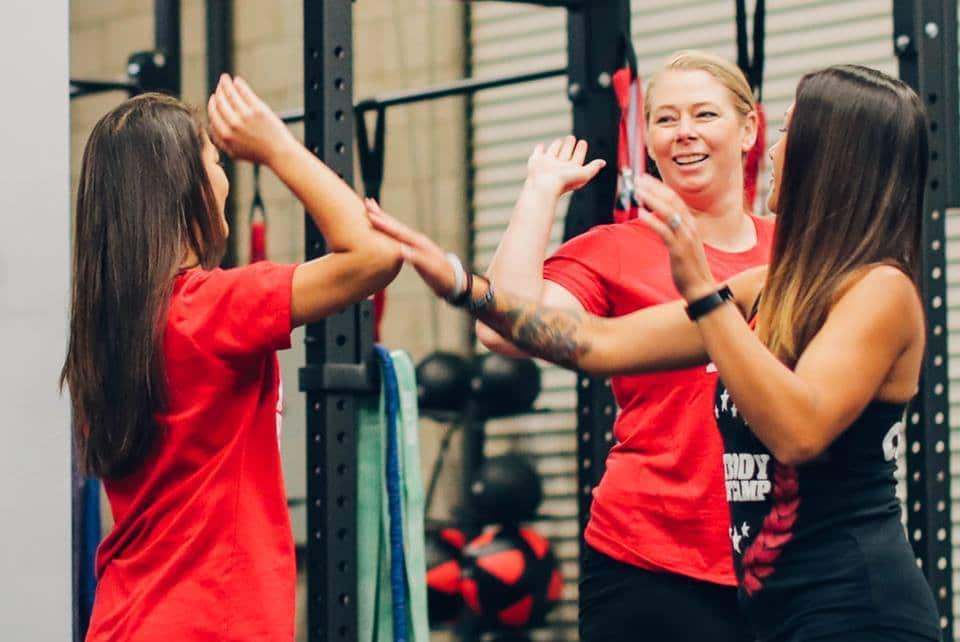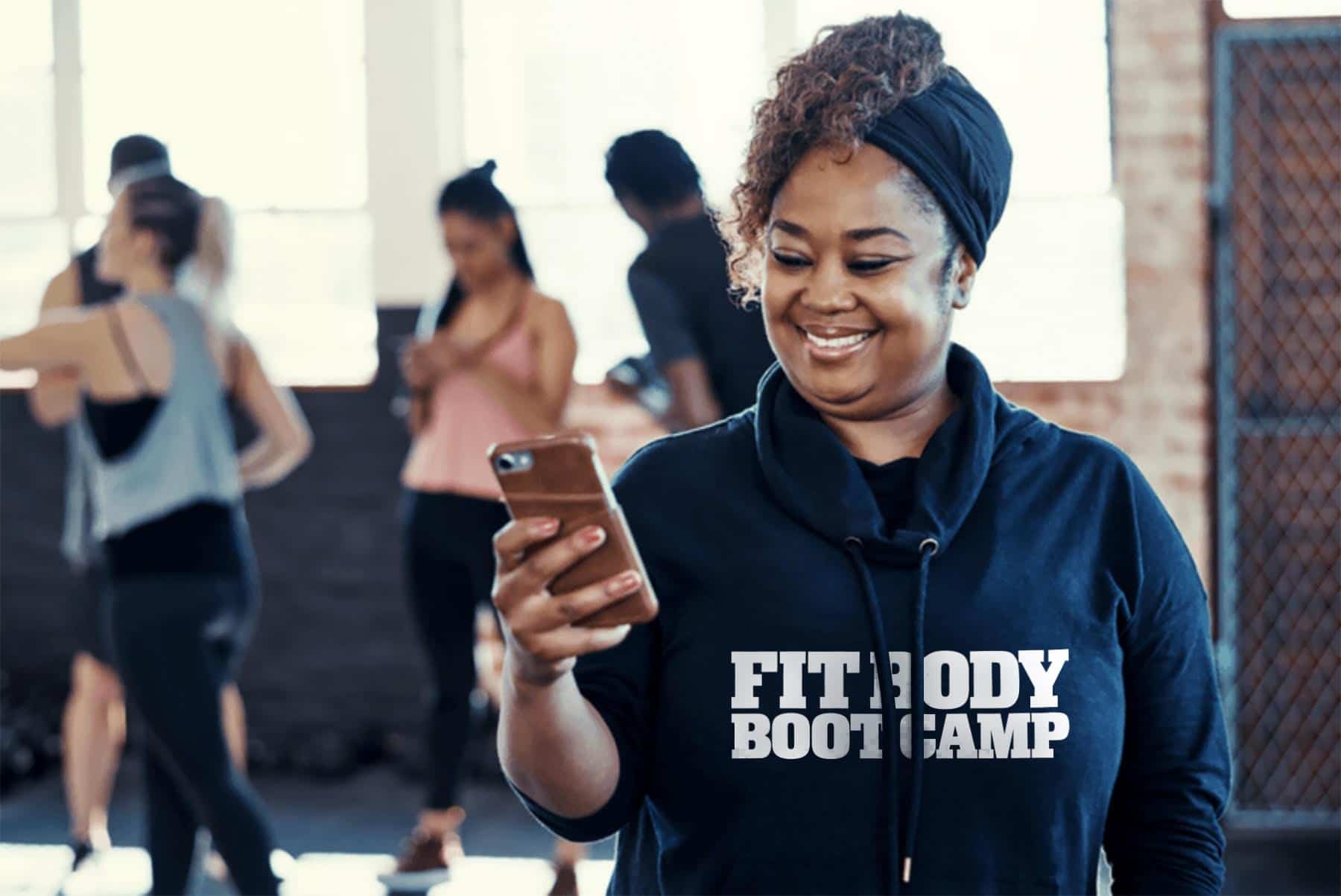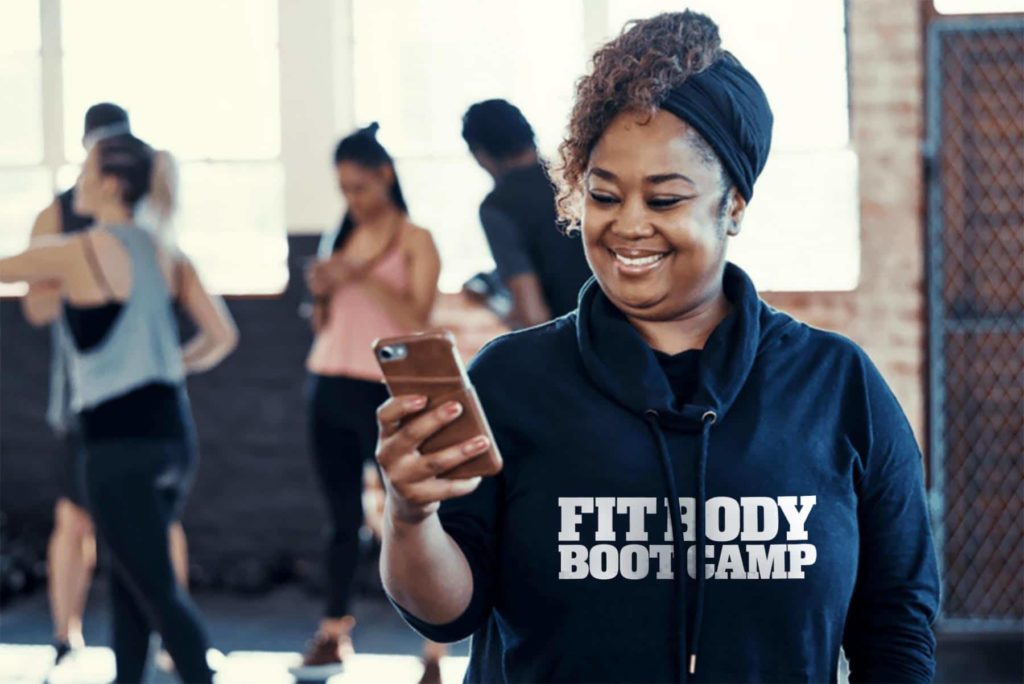 Private support group on Facebook
Participators are always sharing delicious recipes, congratulating you on your victories, providing motivation, and supporting you no matter what. Our coaches are also there to provide motivation and support and answers to all your questions.

Community cheering you on and pursuing their goals right alongside you
You'll be surrounded by an uplifting community of people just like you — cheering you on and pursuing their goals right alongside you. It's a winning combination that'll set you up for amazing results.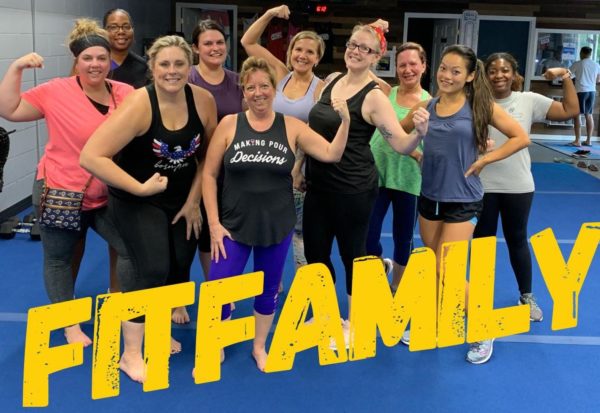 Don't just take it from us
People ❤️ Sioux Falls Fit Body Boot Camp
Our goal is to make this boot camp the cleanest, healthiest, and safest place that you can go.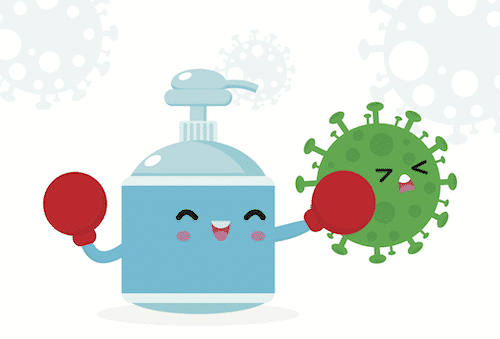 Frequently Asked Questions
This program starts every Monday for the next 6 weeks.
You can choose how long you stay, up to 4 weeks.
Once you register, we will contact you within 24-48 hours to schedule your first workout.
MEN & WOMEN from any fitness level can participate in this program.

Everyone is welcome here at Sioux Falls Fit Body Boot Camp!
What are your training hours?
We have options that work for EVERYONE.  And because the workouts are only 30 minutes — you'll be in and out in no time.
Sioux Falls CENTRAL Schedule:
MONDAYS, WEDNESDAYS, and FRIDAYS: 
5:00 am, 6:00 am, 7:00 am, 8:15 am, 12:00 pm, 3:30 pm, 4:30 pm, 5:30 pm, 6:30 pm
TUESDAYS and THURSDAYS: 
5:00 am, 6:00 am, 7:00 am, 8:15 am, 3:30 pm, 4:30 pm, 5:30 pm, 6:30 pm
SATURDAYS: 
7:30 am, 8:30 am, 9:30 am
Sioux Falls WEST Schedule:
MONDAY – FRIDAY:
5:15 am, 6:15 am, 8:15 am, 9:15 am, 3:45 pm, 4:45 pm, 5:45 pm
SATURDAY:
8:15am, 9:15am
Where is Sioux Falls Fit Body Boot Camp?
SIOUX FALLS CENTRAL is located at 3324 S Duluth Ave. Sioux Falls, SD 57105.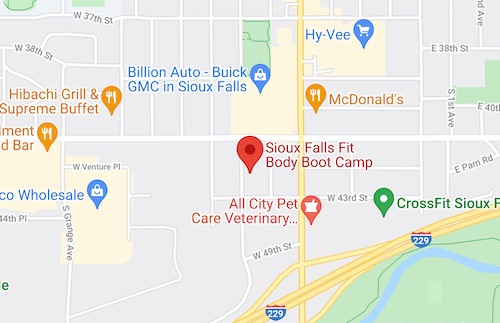 SIOUX FALL WEST is located at 8501 W. 26th St Sioux Falls, SD 57106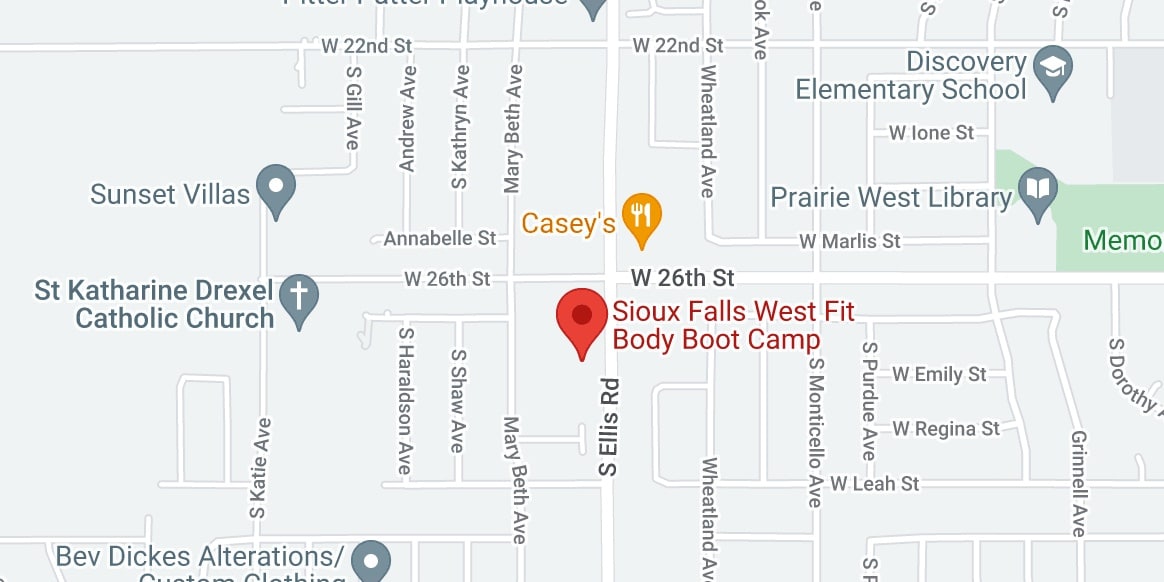 WHAT WILL BE REQUIRED OF ME?
We encourage you to workout a minimum of 3x per week for guaranteed results. A total of 90 minutes a week.
I haven't exercised in a long time. Can I still participate?
Yes! Our program is for all levels.
The coaches will always provide modifications for every movement, and they are right there to help and make sure you are doing them correctly. 30 Minutes of HIIT where you can go at your own pace, but know our coaches will push you! 
We know you're most likely skeptical about the results you will get on our program so we want to remove all the risk. Our program either works or you don't pay.
Guarantee
: Sign up for our program and if you decide that our program is not right for you, we will give you a 100% refund.
Our mission is to inspire fitness and change your life. We will either deliver on our promise or give you your money back.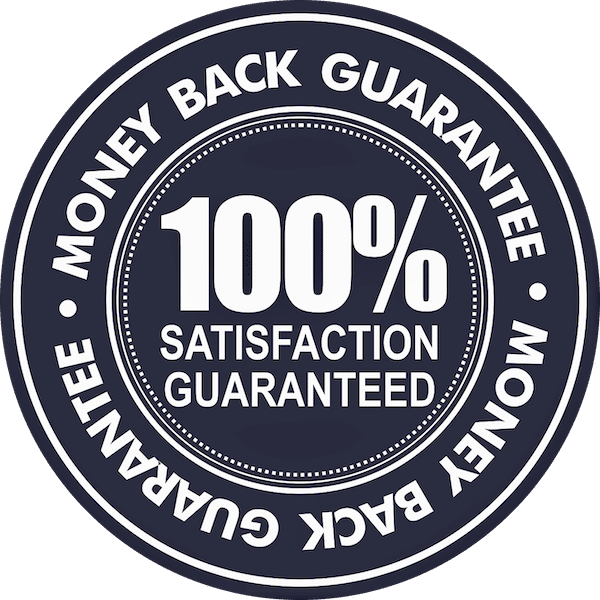 Get Started In A Welcoming, Supportive, And Non-Judgemental Environment You'll Love.
You're not joining a gym, you're joining a community. We are a community of like-minded people who will give you the positive support and accountability you need to succeed.